Prepare for The Next Level at Cushing
At Cushing, student athletes join a culture of success that they then take pride in contributing to themselves. More than 40% of our senior varsity athletes go on to participate in collegiate athletics.
This is especially true of our Boys' and Girls' Hockey players.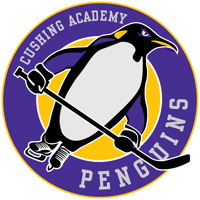 Cushing Hockey Alums include:
5 Stanley Cup Winners
13 NHL players
12 Olympians
80+ Hockey Professionals
200+ Division 1 Players
Ice is Our Natural Habitat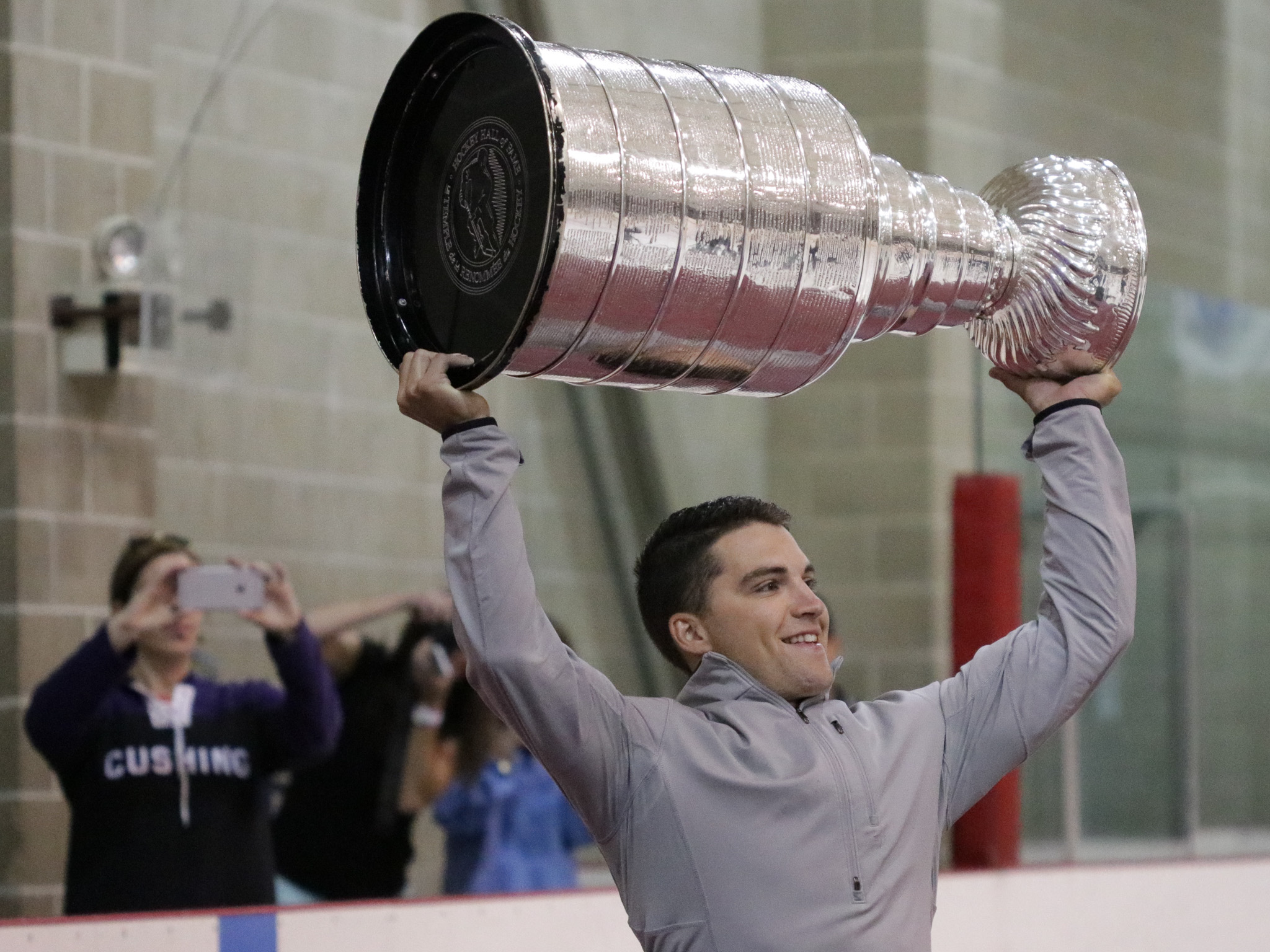 Conor Sheary '10
Two-time NHL Champion Conor Sheary '10 (Pittsburgh Penguins 2016 + 2017) took the Stanley Cup on a tour of Cushing Academy and Iorio Arena after his first Stanley Cup win.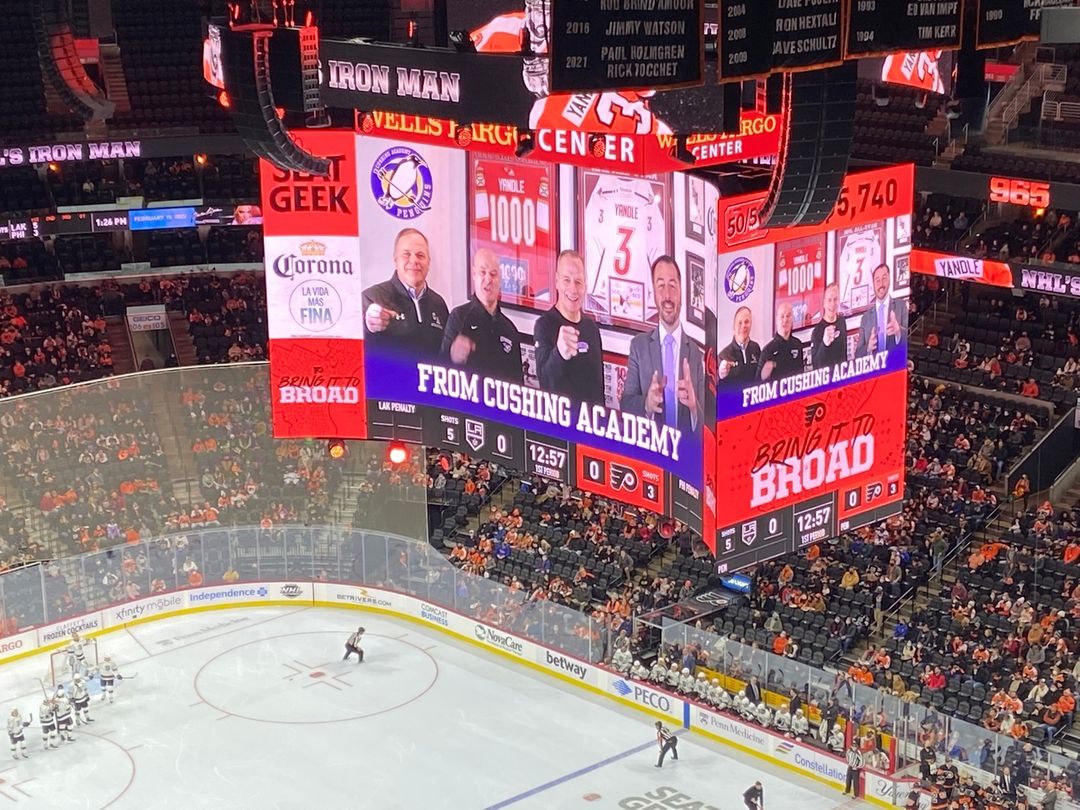 Ironman Keith Yandle '05
In 2022, Keith Yandle '05 broke the Ironman record for most consecutive games skated, setting a new record at 989. Cushing Academy was excited to share a message of congratulations to Keith on the Jumbotron at the Philadelphia Flyers' arena.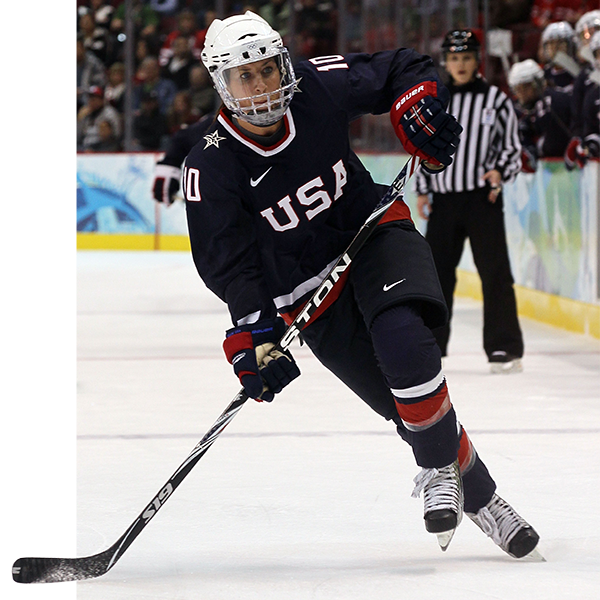 Cushing was the right place for me, and I loved it. I was challenged academically and athletically;

I grew as a person and a hockey player tremendously.
— Meghan Duggan '06
USA Women's Olympic Hockey Team
2018 Gold medalist and team captain
2014 Silver medalist and team captain
2010 Silver medalist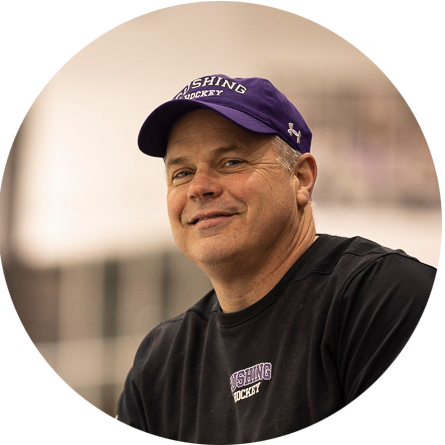 Coach Paul Pearl
Coach Pearl is highly regarded throughout New England for his experience and contributions to Ice Hockey. He brings a wealth of collegiate coaching experience to Ashburnham, following 20 years as the Head Coach at the College of the Holy Cross and Associate Head Coach positions at Harvard University and Boston University.

Alongside his role with Cushing, Pearl has been the Director of Player Development for the state of Massachusetts since 2015, and he possesses extensive knowledge of local talent.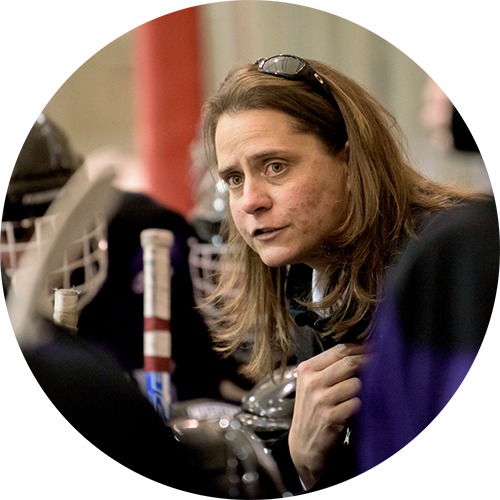 Coach Bono-Bunker '97
Coach Bono-Bunker '97 is a Cushing Academy Girls' Ice Hockey alum and returns following a decorated collegiate career at Providence College. She led the program to the NEPSAC Small School championship in 2020 and continues to drive the program forward.

A coach for both the USA Development and Massachusetts Development programs, Bono-Bunker further supplements her coaching at Cushing as a Head Coach for U16 and U14 club teams.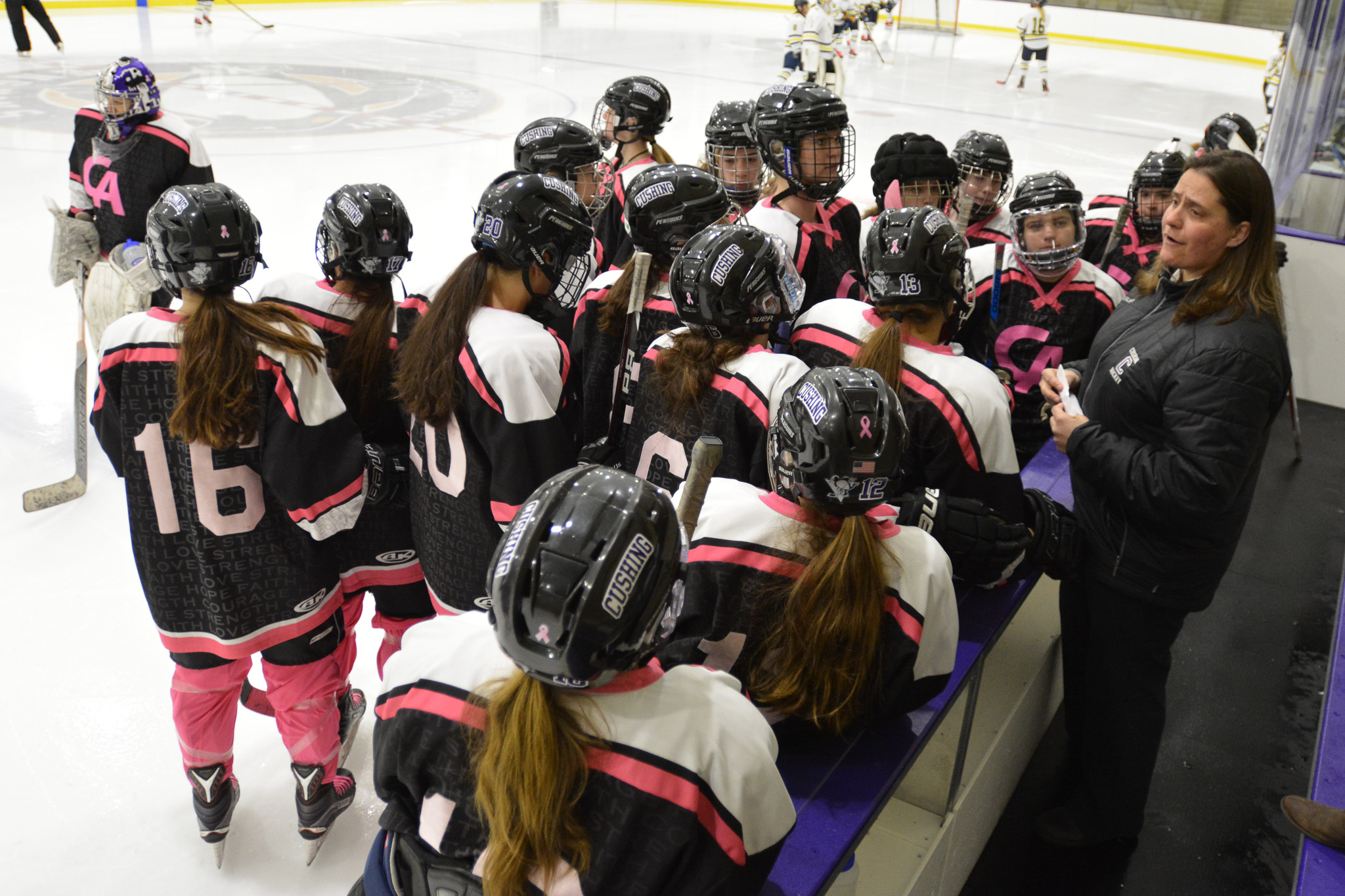 Meet With a Cushing Coach
Interested in Hockey at Cushing? We'd love to connect you with Coach Pearl or Coach Bono-Bunker. Click the link below to fill out our inquiry form and we will put you in touch with the coaches in your favorite sports so you can learn first-hand how Cushing Academy can support your athletic goals.
Join Us for an Open House!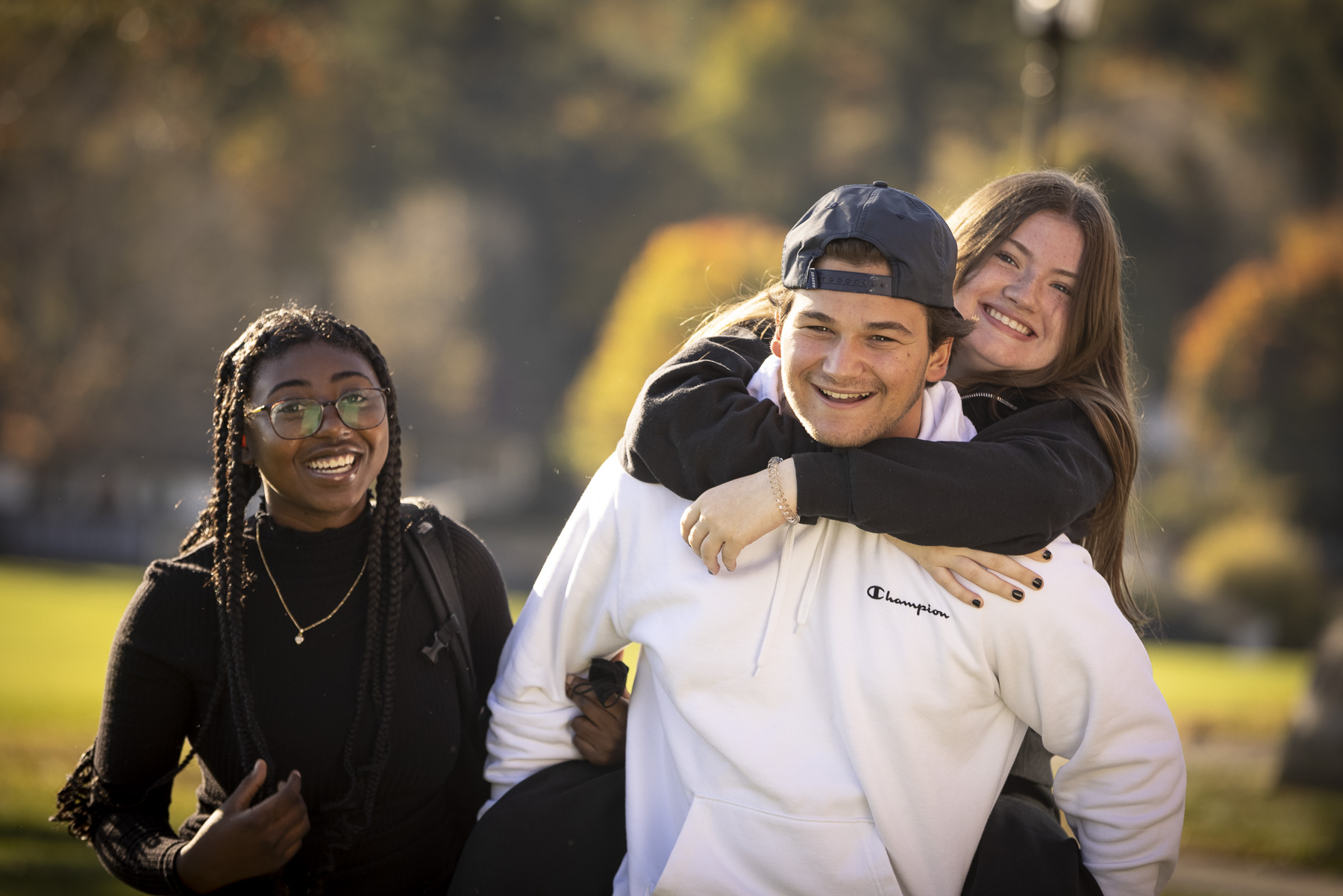 Interested in learning more about the Cushing experience? Attending an Open House is the perfect opportunity to find out more about our programs, meet with members of our community, and discover what it's like to be a Cushing Penguin!

Here are our upcoming dates:
Saturday, December 3
Open Houses run from 9:30 am to 2 pm and feature student-led campus tours, Q+A panels, an All-School Assembly (for students), a program fair, and complementary lunch at the Fisher-Watkins Dining Commons.

For more details and a schedule of the day, click the registration button below.
And Hockey Night in Ashburnham!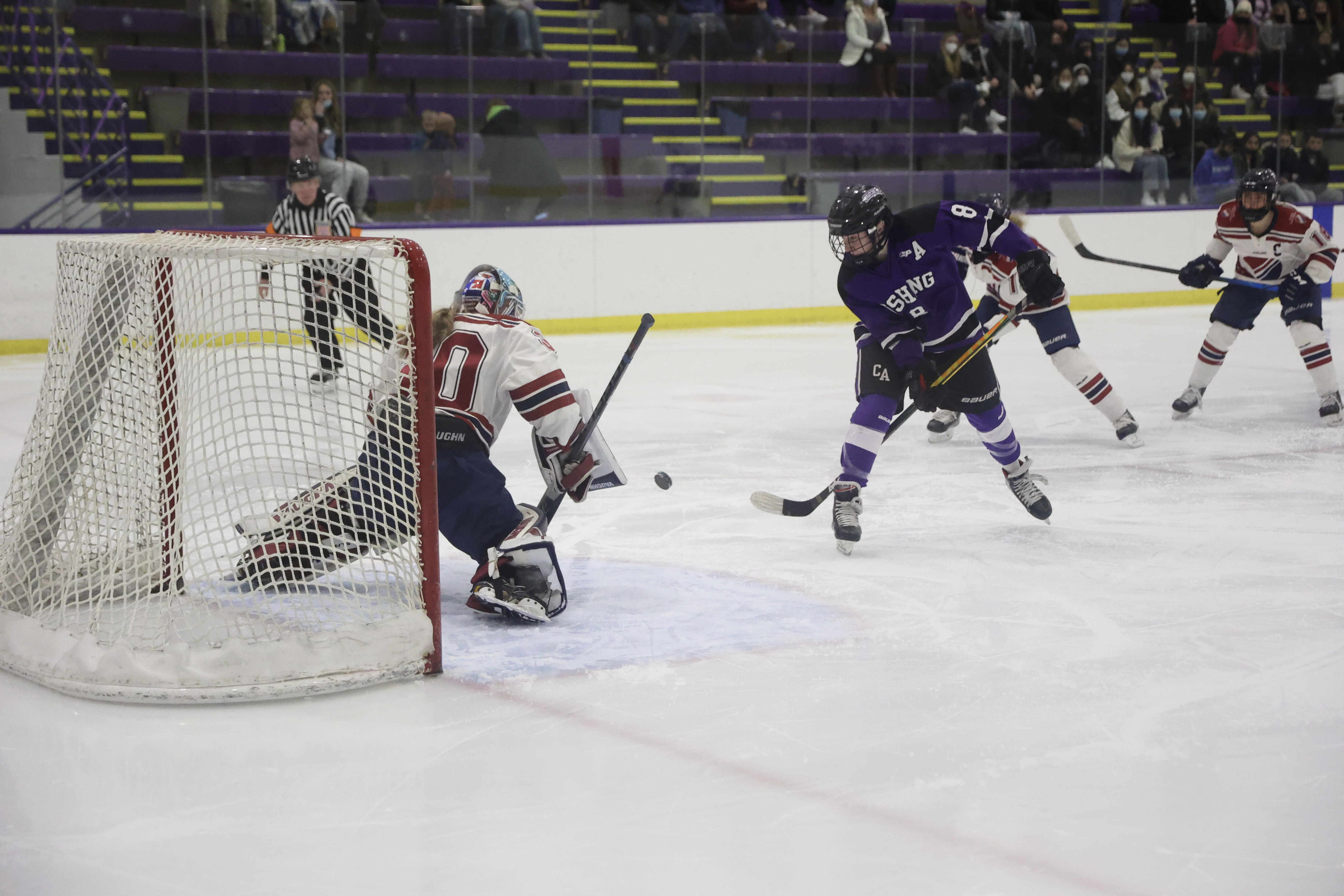 In advance of our December 3 Open House, we invite you to join us in the Poti Scouting Room of Iorio Arena as our Girls' and Boys' Varsity Hockey teams face off in a doubleheader against Winchendon School..

Girls' Varsity Hockey at 5 pm
Boys' Varsity Hockey at 7 pm
Come watch our Varsity teams in action and meet with our coaches and players. Boys' coaches and players will be available during the Girls' game and vice versa.
Register below, and we'll reserve some tasty snacks and a seat for you and your family in the Poti Scouting Room!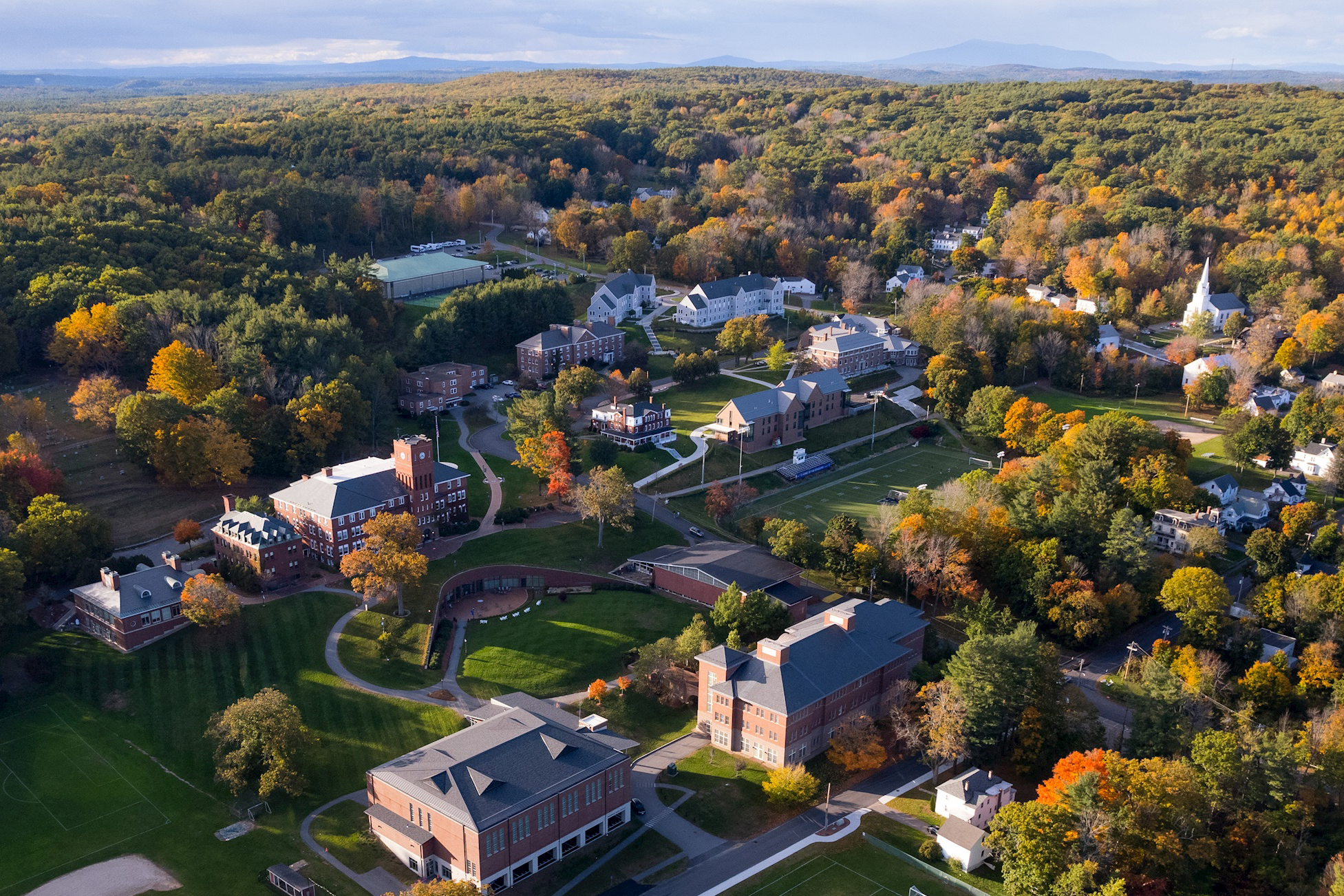 Schedule a Visit + Interview
The best way to learn about Cushing is to come on campus and meet the community. We offer in-person and virtual visits, with opportunities to interview with Admissions, connect with student tour guides, explore our campus, and learn about what makes Cushing Academy an exceptional place to live and learn.